EASY WAY to update your information in 3mn
Back to help
|
Category: My profile
|
Print
LINKEDIN IMPORT!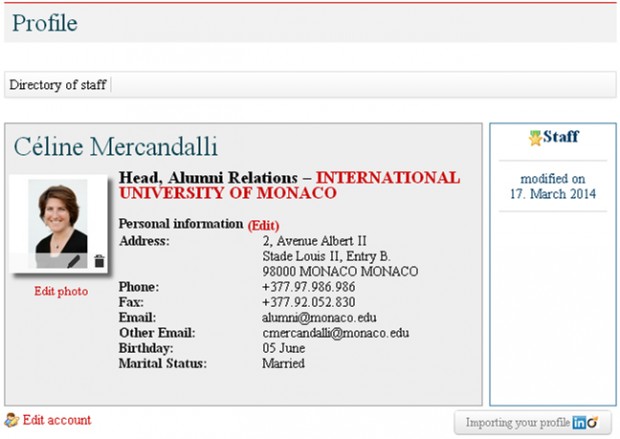 Click on the "Importing your profile on LinkedIn" button. Then choose "Import your profile from LinkedIn".

Access to LinkedIn.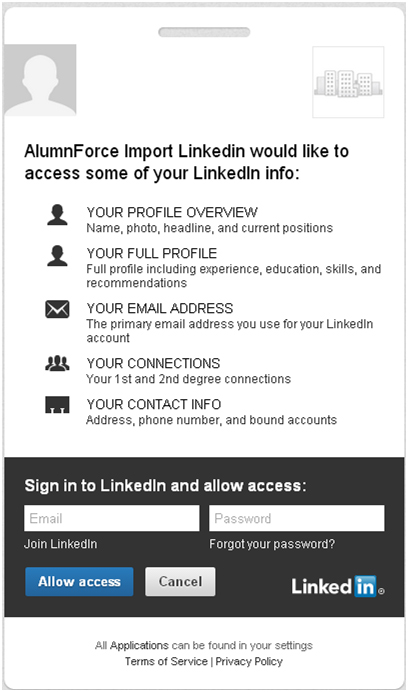 Tick the appropriated boxes and then Import selected information.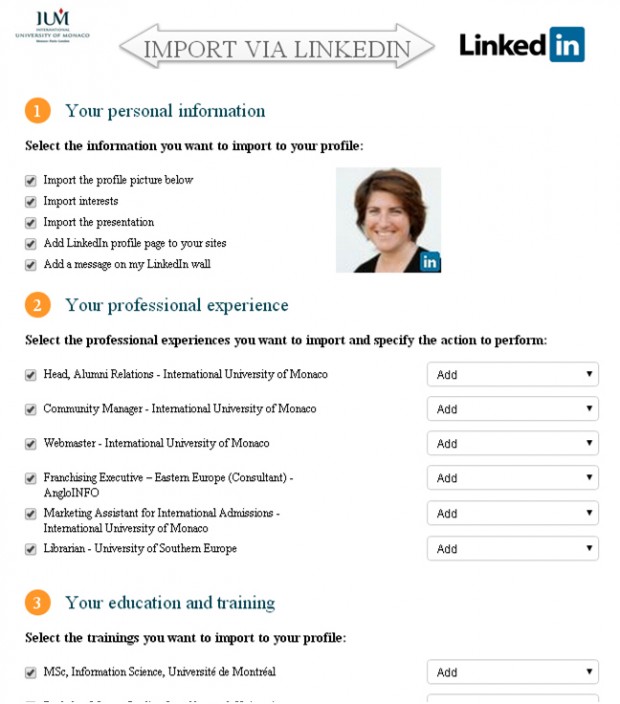 Estimate the utility of the answer below
Help categories
The online help is here to help you use the platform and to guide you if you have difficulties on the website.
If you can't find an answer, please contact us.