Pre-registration Graduation Ceremony Class of 2020 (Fall 2021)
Pre-registration Graduation Ceremony Class of 2020 (Fall 2021)
2021-01-31 13:50:00
2021-01-31 13:55:00
https://alumni.monaco.edu//medias/image/thumbnail_12633868215fce0d4b4c39a.jpg
Dear Graduates 2020, following the email you received from IUM's General Director, Dr Jean-Philippe Muller, we are inviting you to pre-register to the Graduation Ceremony that we are planning to hold in Fall 2021, if the sanitary conditions will permit it. A diploma can only be delivered once.  You will therefore have the choice of receiving your diploma by the end of January 2021 by recorded mail, or receiving an invitation to the graduation ceremony in person in the fall of 2021. Your choice will have to be confirmed before December 31st, 2020.Please choose one of the 2 options. We remind you that choosing to receive your diploma before the Ceremony will imply renouncing to attend the Ceremony in Fall 2021. If you do renounce to attend the Ceremony and wish to receive your diploma by January 31st 2021, please email graduation@monaco.edu your exact home address for the delivery , phone number and email address . We do hope to celebrate with most of you in Fall 2021. As soon as we will be able to share the exact date with you all you will be informed. 
https://alumni.monaco.edu/event/pre-registration-graduation-ceremony-class-of-2020-fall-2021/2021/01/31/448
180 attendees and 3 interesteds
-
12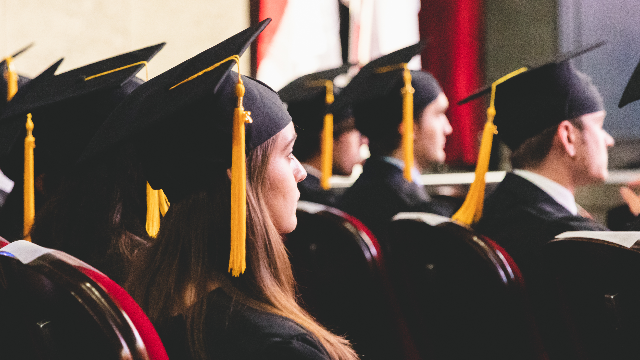 Dear Graduates 2020,
following the email you received from IUM's General Director, Dr Jean-Philippe Muller, we are inviting you to pre-register to the Graduation Ceremony that we are planning to hold in Fall 2021, if the sanitary conditions will permit it.
A diploma can only be delivered once. You will therefore have the choice of receiving your diploma by the end of January 2021 by recorded mail, or receiving an invitation to the graduation ceremony in person in the fall of 2021. Your choice will have to be confirmed before December 31st, 2020.
Please choose one of the 2 options. We remind you that choosing to receive your diploma before the Ceremony will imply renouncing to attend the Ceremony in Fall 2021.
If you do renounce to attend the Ceremony and wish to receive your diploma by January 31st 2021, please email graduation@monaco.edu your exact home address for the delivery , phone number and email address .
We do hope to celebrate with most of you in Fall 2021. As soon as we will be able to share the exact date with you all you will be informed.