MASTERCLASS - Communication: the heart of the Football Industry
MASTERCLASS - Communication: the heart of the Football Industry
2017-05-04 18:00:00
2017-05-04 19:00:00
https://alumni.monaco.edu//medias/image/thumbnail_81963668258fdef3abc6f4.jpg
IUM - Room 37
2, Avenue Albert II
MONACO
98000
MC
Mr. Christophe KUKAWKA will explain how professional football clubs and leagues are managing their press relations and communication. Mr. Kukawka will talk about issues and challenges they are facing and will take two case studies as examples: AS Monaco and PSG (Paris St Germain). HOW TO ATTEND THIS MASTERCLASS? 1. ONLINE: join the WEBINAR   2. Come to room 37 but book your seat by sending an email at media@monaco.edu  ***  BIO Former correspondent for L'Equipe newspaper in Spain as well as journalist for Mundo Deportivo in the early 90s, Mr. Kukawka took over the Media Department of the 1998 FIFA WC French Organizing Committee. Named Communications Director for Paris Saint-Germain in 2001, he has been running his own agency since 2005. Mr. Kukawka has been collaborating with UEFA, FIFA, FEI, UCI, World Archery among many others sports institutions. He has an extensive experience in Media Operations worldwide (5 FIFA WC, Rugby Worldcup, UEFA EURO 2016, IAAF World Athletics, Mediterranean Games). FIFA and UEFA instructor since 2007, he is also a regular lecturer for the INSEEC Global Sports Group as well as the Orsay University (Master to MBA degree). He recently launched Media-training sessions towards athletes and sporting institutions.    
https://alumni.monaco.edu/event/masterclass-communication-the-heart-of-the-football-industry/2017/05/04/327
The registration deadline has expired.
Mr. Christophe KUKAWKA will explain how professional football clubs and leagues are managing their press relations and communication. Mr. Kukawka will talk about issues and challenges they are facing and will take two case studies as examples: AS Monaco and PSG (Paris St Germain).
HOW TO ATTEND THIS MASTERCLASS?
1. ONLINE: join the WEBINAR
2. Come to room 37 but book your seat by sending an email at media@monaco.edu
***
BIO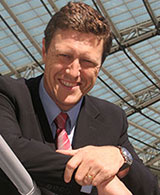 Former correspondent for L'Equipe newspaper in Spain as well as journalist for Mundo Deportivo in the early 90s, Mr. Kukawka took over the Media Department of the 1998 FIFA WC French Organizing Committee. Named Communications Director for Paris Saint-Germain in 2001, he has been running his own agency since 2005.
Mr. Kukawka has been collaborating with UEFA, FIFA, FEI, UCI, World Archery among many others sports institutions. He has an extensive experience in Media Operations worldwide (5 FIFA WC, Rugby Worldcup, UEFA EURO 2016, IAAF World Athletics, Mediterranean Games). FIFA and UEFA instructor since 2007, he is also a regular lecturer for the INSEEC Global Sports Group as well as the Orsay University (Master to MBA degree).
He recently launched Media-training sessions towards athletes and sporting institutions.