London Metals Exchange Conference
London Metals Exchange Conference
2016-05-17 16:30:00
2016-05-17 17:30:00
https://alumni.monaco.edu//medias/image/thumbnail_2016934775571f93e32f6ba.jpg
International University of Monaco - Room 37
2 av Albert 2, Stade Louis 2
Monaco
98000
MC
Subject covered: What is the LME – its history and importance in commodities trading LME products and services Electronic market development: how the LME is accessed Newly launched contracts, including cash-settled monthly contracts which have never traded on the Exchange before   Elena Patimova, Head of Commodity Buy Side Sales will deliver the presentation. Elena is responsible for the financial users of the LME markets, focusing on hedge funds, CTAs, pension funds, sovereign funds as well as proprietary trading businesses. Prior to this she has worked at OSTC, the largest proprietary trading company in Europe and in the commodities team at NYSE Liffe, the derivatives arm of  NYSE, where she was responsible for generating new business and increasing liquidity from existing clients, predominantly on the proprietary trading side, covering soft and agricultural commodities. Please register through this platform. 
https://alumni.monaco.edu/event/london-metals-exchange-conference/2016/05/17/253
The registration deadline has expired.
Subject covered:
What is the LME – its history and importance in commodities trading
LME products and services
Electronic market development: how the LME is accessed
Newly launched contracts, including cash-settled monthly contracts which have never traded on the Exchange before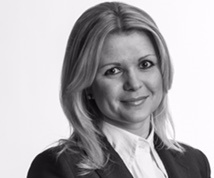 Elena Patimova, Head of Commodity Buy Side Sales will deliver the presentation. Elena is responsible for the financial users of the LME markets, focusing on hedge funds, CTAs, pension funds, sovereign funds as well as proprietary trading businesses. Prior to this she has worked at OSTC, the largest proprietary trading company in Europe and in the commodities team at NYSE Liffe, the derivatives arm of NYSE, where she was responsible for generating new business and increasing liquidity from existing clients, predominantly on the proprietary trading side, covering soft and agricultural commodities.
Please register through this platform
.