E-Branding Seminar - MANAGE YOUR ONLINE BRAND
E-Branding Seminar - MANAGE YOUR ONLINE BRAND
2018-11-30 15:00:00
2018-11-30 16:00:00
https://alumni.monaco.edu//medias/image/thumbnail_9883877785bf436b7f2e51.jpg
Monaco Tech
6, Avenue Albert II
MONACO
98000
MC
E-Branding SeminarYour Reputation Is Your E-BrandCaroline Frisenberg - IUM Alumna and Experienced Executive Search Professional - offers you one hour of coaching to learn how to manage your personal brand online.The workshop will cover questions like : •What do you look like online? •Is your experience well positioned online? •Do you look trustworthy? •Is your online network good enough? •Are you targeting the right audience? •Are you connecting with potential customers? When: November 30th, from 3pm to 4pmWhere: @Monaco Tech                  6 Avenue Albert II                   Zone F – Entrée B  7 ème étage                   98000 MONACO Register: https://www.eventbrite.co.uk/e/manage-your-online-brand-tickets-52835714043
https://alumni.monaco.edu/event/e-branding-seminar-manage-your-online-brand/2018/11/30/378
Career - 144 vues
Friday, 30 November 2018
15:00 - 16:00
Monaco Tech

MONACO MONACO
E-Branding Seminar
Your Reputation Is Your E-Brand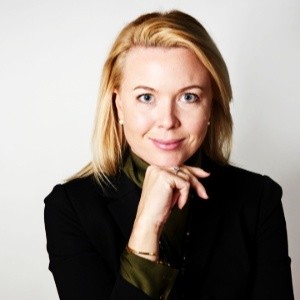 Caroline Frisenberg - IUM Alumna and Experienced Executive Search Professional - offers you one hour of coaching to learn how to manage your personal brand online.
The workshop will cover questions like :
•What do you look like online?
•Is your experience well positioned online?
•Do you look trustworthy?
•Is your online network good enough?
•Are you targeting the right audience?
•Are you connecting with potential customers?
When: November 30th, from 3pm to 4pm
Where: @Monaco Tech
6 Avenue Albert II
Zone F – Entrée B 7 ème étage
98000 MONACO
Register: https://www.eventbrite.co.uk/e/manage-your-online-brand-tickets-52835714043