CONFERENCE: Marketing Trends & Global Challenges for International Brands
CONFERENCE: Marketing Trends & Global Challenges for International Brands
2017-12-07 14:00:00
2017-12-07 16:30:00
https://alumni.monaco.edu//medias/image/thumbnail_12787064755a0b02740424d.jpg
IUM - room 37
2 av albert 2, stade louis 2
Monaco
98000
MC
Marketing Trends & Global Challenges for International Brands By Erwin Maldonado, Marketing Director of PERNOD RICARD Italy If you would like to join, please register with Marine Giannini at mgiannini@inseec.com  *** Graduated in Business Management and complemented with a Master degree in Marketing at Instituto de Empresa in Madrid, Erwin Maldonado has over 18 years of experience in the beverages industry, between Coca Cola, Allied Domecq and Pernod Ricard. He has worked in different countries along the Americas (US, Colombia, Venezuela, Peru and Bolivia) and Europe (Spain, Portugal, Italy, Adriatics and Greece). He was also guest speaker at different marketing and advertising institutions such as IQCP in the US, IRR in Spain and invited as Jury at the advertisement festivals of El Sol, Smarties & IMC. Mr. Maldonado has a strong expertise in applying non-conventional strategies with a focus on Consumer and Experiential Marketing in a diversity of markets. Latest positions as Marketing VP of Americas Travel Retail and at Southern Europe has complemented his experience with Shopper Marketing and Luxury goods. 
https://alumni.monaco.edu/event/conference-marketing-trends-global-challenges-for-international-brands/2017/12/07/358
The registration deadline has expired.
Marketing Trends & Global Challenges for International Brands
By Erwin Maldonado, Marketing Director of PERNOD RICARD Italy
If you would like to join, please register with Marine Giannini at mgiannini@inseec.com
***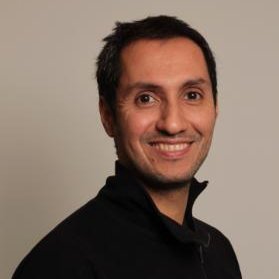 Graduated in Business Management and complemented with a Master degree in Marketing at Instituto de Empresa in Madrid, Erwin Maldonado has over 18 years of experience in the beverages industry, between Coca Cola, Allied Domecq and Pernod Ricard.
He has worked in different countries along the Americas (US, Colombia, Venezuela, Peru and Bolivia) and Europe (Spain, Portugal, Italy, Adriatics and Greece). He was also guest speaker at different marketing and advertising institutions such as IQCP in the US, IRR in Spain and invited as Jury at the advertisement festivals of El Sol, Smarties & IMC.
Mr. Maldonado has a strong expertise in applying non-conventional strategies with a focus on Consumer and Experiential Marketing in a diversity of markets. Latest positions as Marketing VP of Americas Travel Retail and at Southern Europe has complemented his experience with Shopper Marketing and Luxury goods.