Cocktail evening at MonacoTech @ Alumni Reunion 2018
Cocktail evening at MonacoTech @ Alumni Reunion 2018
2018-05-18 18:00:00
2018-05-18 23:00:00
https://alumni.monaco.edu//medias/image/thumbnail_16706500865ad5bd9debdd2.png
Monaco Tech
6, Avenue Albert II - Zone F, Entrée C, 7ème étage
Monaco
98000
MC
For the 2018 Alumni Reunion Cocktail Evening, we are lucky to have a great partnership with MonacoTech, Monaco's own Tech Incubator.  MonacoTech's conference space is a fantastic environment to exchange, learn, and network, and it will be the perfect setting to enjoy a cocktail dinner while hearing a few very interesting presentations on the hot topic of Blockchain. Everyone has heard about this technology, everybody undertands that it is about to impact the future of transactions, in all sectors of activity, and so we thought it would be very relevant to all of our Alumni to dig deeper into this subject. We are fortunate to have a few Alumni and Friends of IUM who have agreed to share their expertise in this field with us. Here is the latest outline of the evening:AGENDA6 pm - Welcome at Monaco Tech6:30pm - Welcome and opening words by Fabrice Marquet, Director, MonacoTech, and by Jean-Philippe Muller, General Director, IUM7:00 pm  - Blockchain technologies re-inventing business Models  by Filipe Zago, IUM Alumnus 2008, Business Consultant at Deloitte 7:15pm - The Future of Capital Raising : blockchain applications by Pierre Yves Dittlot, founder, CEO of Ledgity 7:30 pm - Entrepreneurial success stories – unlimited opportunities of blockchain technology by Mihai Ivascu, founder and CEO of Modex 7:45 pm- 11:00 pm - Finger food , Cocktail Party and DJWe are looking forward to seeing you all this coming Friday. In the meantime, don't hesitate to get in touch with us if you have any questions or suggestions! alumni@monaco.edu
https://alumni.monaco.edu/event/cocktail-evening-at-monacotech-alumni-reunion-2018/2018/05/18/362
118 attendees and 1 interested
The registration deadline has expired.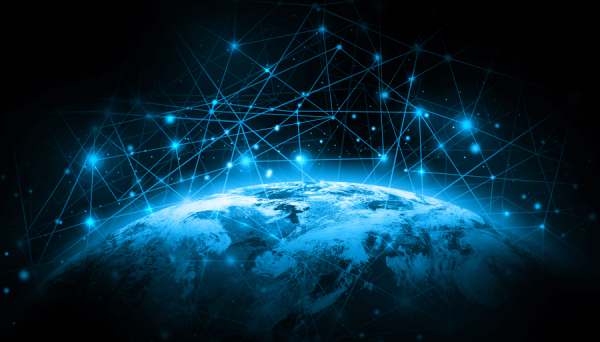 For the 2018 Alumni Reunion Cocktail Evening, we are lucky to have a great partnership with MonacoTech, Monaco's own Tech Incubator.
MonacoTech's conference space is a fantastic environment to exchange, learn, and network, and it will be the perfect setting to enjoy a cocktail dinner while hearing a few very interesting presentations on the hot topic of Blockchain.
Everyone has heard about this technology, everybody undertands that it is about to impact the future of transactions, in all sectors of activity, and so we thought it would be very relevant to all of our Alumni to dig deeper into this subject.
We are fortunate to have a few Alumni and Friends of IUM who have agreed to share their expertise in this field with us. Here is the latest outline of the evening:
AGENDA
6 pm - Welcome at Monaco Tech
6:30pm - Welcome and opening words by Fabrice Marquet, Director, MonacoTech, and by Jean-Philippe Muller, General Director, IUM
7:00 pm - Blockchain technologies re-inventing business Models by Filipe Zago, IUM Alumnus 2008, Business Consultant at Deloitte
7:15pm - The Future of Capital Raising : blockchain applications by Pierre Yves Dittlot, founder, CEO of Ledgity
7:30 pm - Entrepreneurial success stories – unlimited opportunities of blockchain technology by Mihai Ivascu, founder and CEO of Modex
7:45 pm- 11:00 pm - Finger food , Cocktail Party and DJ
We are looking forward to seeing you all this coming Friday. In the meantime, don't hesitate to get in touch with us if you have any questions or suggestions! alumni@monaco.edu