Summary
I have completed an undergraduate degree in Business Administration with a specialisation in Marketing, followed by one year of work experience within a management/marketing role. Wishing to specialise in luxury management, I have decided to interrupt my employment and join the postgraduate Luxury Management program at IUM. As a final project for my masters degree I have completed a 4 month internship at Salvatore Ferragamo in Paris.

Pursuing a career in luxury buying/merchandising, with a preference for the fashion & accessories and jewellery sectors.
Professional experiences
Hr manager
BEO TRADE COM SRL , București
From November 2016 to Today
Showroom assistant
BURBERRY , London - Temporary contract
From September 2016 to October 2016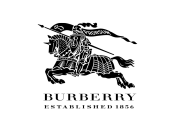 Retail intern
SALVATORE FERRAGAMO , Paris
From July 2015 to November 2015
Intern
MAX MARA FASHION GROUP , București
From June 2014 to August 2014
Management assistant
BEO TRADE COM SRL , București
From October 2013 to October 2014
Took part in business planning; attended corporate meetings with secretarial duties; implemented a new system for annual employee review; co-ordinated VAT refund process in cooperation with the office in Cyprus.
Pr coordinator
LORATEL HOLDINGS , București
From June 2013 to October 2014
B2B communication: prepared commercial offers for participation in 4 International tenders, coordinated the company website and promotional material, led initiative for co-operation with a local charity organisation as part of the company CSR.
Additionals trainings
MSC Luxury Goods and Services
International University of Monaco - Luxury Management
2014 à 2015
• Involved in several academic research projects: Industry Analysis of Haute Couture, Burberry PLC: Brand Report, Richemont Group: SWOT Analysis
• Study Trip to Italy, included professional visits to Mantero Silk Factory Como, Fendi Milan, Louis Vuitton Milan Flagship Store.


Business Administration with Marketing (BBA)
University of Kent
2010 à 2013
VP of Kent Business Society;

Final Project: Academic report on the apparel brand Jack Wills involving the analysis and proposition of a foreign market entry strategy


Degree
International University of Monaco – Master of Science in Luxury Management – 2016

Anglais - Native or bilingual proficiency
Français - Professional working proficiency
Roumain - Native or bilingual proficiency
Serbe - Professional working proficiency
Allemand - Limited working proficiency