Summary
Excellent presentation and excellent contact. Highly invested, reliable, very professional candidate. Endowed with a
sense of humility, interpersonal skills and diplomacy. Very dynamic, calm and business and customer oriented, can meet important challenges. Also has very good skills in marketing, sales, organization, team management and finance.
Professional experiences
Founder, owner & administrator
michelgrand.ch , Lausanne
From September 2020 to Today

Hotel and Restaurant management and consulting services

www.michelgrand.ch

https://www.facebook.com/michel.grand
Founder, owner & administrator
distriBOtion.CH , Puidoux - Permanent contract
From January 2014 to August 2020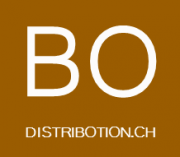 We are a distribution's company dedicated to the Beautiful and Product's Innovation. We distribute, on an exclusive basis, luxury & Functional Brands of accessories "Around the Wine & the Gastronomy" from all around the world in Switzerland.

www.drinkntec.ch

https://www.facebook.com/distriBOtion.CH/
Founder, owner & administrator
moBOo.CH , Nendaz
From April 2012 to October 2018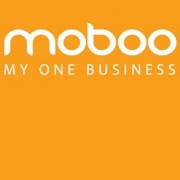 The first global crowdfunding platform for local projects in Switzerland ! Swiss crowdfunding opportunities…Moboo, the beauty of giving!

www.moboo.ch

https://www.facebook.com/pages/mobooch/190603027644074
Additionals trainings
Diploma
IMD Business School - Mastering New Challenges
2004 à 2004
Diploma (CFC)
Professional School of Lausanne (EPSIC) - Restaurant Management
1988 à 1992
MBA
IUM (International University of Monaco) - Entrepreneurship, luxury goods & services management
2007 à 2008
Master
Ecole Hôtelière de Lausanne - Hotel Management
1993 à 1995
Degree
International University of Monaco – Master of Business Administration – 2008

Allemand - Limited working proficiency
Anglais - Native or bilingual proficiency
Français - Native or bilingual proficiency
Skills
Analytical thinking and innovation
Active learning and learning strategies
Critical thinking and analysis
Creativity, originality and initiative
Leadership and social influence
Technology use, monitoring and control
Technology design and programming
Resilience, stress tolerance,flexibility
Reasoning, problem-solving & ideation
Hobbies
Amateur musician and song writer. Theatre & general culture passionate. Confirmed sportsman on water & snow
trekking & Squash. An ascending member of the "Confrérie des Vignerons" and a member of Vevey's Arquebusiers & Carabiniers.