Summary
With over 5 years' experience working in International Companies in Europe, Marina has been successful in managerial processes, project management and Human Resource management. Marina has an ability to effectively hire, train, and manage staff. Marina's key strengths are her languages: Russian (native), English (fluent), French (fluent), Latvian (fluent). She is hands on with Microsoft Office, Adobe Photoshop.
Marina has a strong aptitude for logical thoughts, persuasive arguments of factual matters and strong communication skills. She is overall a confident and active person with a positive attitude and drive to always deliver the best results.

Marina has completed an MBA in the Principality of Monaco, where her research focused on High Net Worth (HNW) and Ultra-High Net Worth (UHNW) individuals in the private wealth management industry; specific focus was on the increasing wealth of and emerging trends in the Millennial segment.
Professional experiences
Executive assistant
Parkview Private Collection , Monaco
From June 2018 to December 2018
Parkview Group was established by a prominent Chinese family, and is headquartered in Hong Kong. The Group is active in project development not only in Asia, but has also expanded into continental Europe, its commitment to excellence characterised by its global perspective, contemporary real estate developments, and leisure industry developments focused on a finer quality of life.
The Group has for more than half a century upheld its people-first philosophy, its commitment to innovative, unique designs, green philosophy as well as its relentless pursuit of detail to create iconic landmark buildings. Group projects include the Hong Kong Parkview residential complex, the Parkview Dingshan Hotel in Nanjing, the Hotel Éclat boutique hotel in Taipei, Parkview Square and the Parkview Eclat in Singapore, the Beauvallon Hotel in St Tropez, and its latest creation, Parkview Green in Beijing.
Executive assistant
ASSOCIATION DES AMIS DU MUSEE OCEANOGRAPHIQUE , Monaco
From June 2018 to December 2018
The Association supports the development of patronage, creates partnerships and broadens the impact of the Museum and the Oceanographic Institute.

Duties:
- Assist the President of Association with special projects
Operations manager
MadsenScripps , Monaco
From March 2017 to April 2018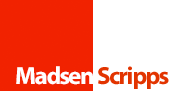 Degree
International University of Monaco – Master of Business Administration – 2016

Anglais - Professional working proficiency
Letton - Native or bilingual proficiency
Russe - Native or bilingual proficiency
Français - Professional working proficiency