Summary
I recognize myself as a proactive, creative and professional person. I can assure not only a great enthusiasm and flexibility but also determination to work hard to achieve the targets of the team.
Professional experiences
Partnership and business developer intern
SBM OFFSHORE , Monaco - Internship
From July 2019 to December 2019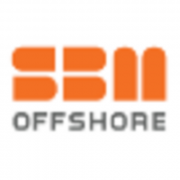 My job was creating a strategic plan for the launch of a business cluster in Monaco to train students from the Lycée technique until the License in the ATEX field. This means that at the beginning I had to work on cost and profitability analysis and to understand the future budget. Then I started working with the HR team to create a mode of selection for the future candidates and setting up meetings with the school coordinators.
In these months, I had the possibility to learn how to manage a project from the very beginning, following its growth and meeting people from different department to assure that every part of it was working in the right way.
That allowed me to improve my communication and relations skills, especially during the meeting with the Monaco Country Director.
I also had the possibility to improve my technical skill using PowerPoint and Excel and learning new software like Microsoft Power Bi to analyze the business.

Front desk intern
Riello , Moncalieri - Internship
From March 2017 to May 2017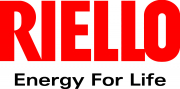 I improved my customer relations and Problem-Solving skills being in charge of the customer service. With patience, I strived to expand and improved the customer network. Moreover, I also managed the timetable of technicians, planning their different appointments.
Student intern
AXA , Moncalieri - Internship
From March 2016 to May 2016
I managed the archive, both digital and hard copy, worked with a mentor and followed her during the meetings with our clients
Additional training
Bachelor Degree
Universita degli Studi di Torino - Banking and Insurance
2014 à 2018
Specialization in Bank, Insurance and Stock Exchange.
Refining financial skills with courses on corporate finance, financial mathematics, financial intermediaries, banking, insurance management and financial markets amongst others.
Degree
International University of Monaco – Master of Science in International Management – 2020

Italien - Native or bilingual proficiency
Anglais - Professional working proficiency
Français - Limited working proficiency
Skills
Cost Control  Financial and Managerial Reporting  General Management
Hobbies
Skiing
Books
Fencing
Fashion