Summary
Seeking an opportunity in Communication, Press and Entertainment inside a Luxury Company.
Owning a MBA Diploma in Luxury Management specialized in Cosmetics, Jewellery and Fashion.
I am passionate by the luxury industry in which I would love to work for in my future carriere in numerous sectors such as fashion, cosmetics, fragrances but also jewellery and watchmaking.
Professional experiences
Manager
L. RAPHAËL , Cannes
From April 2018 to Today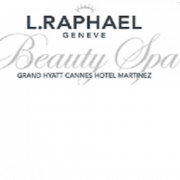 Attachée de presse
Jitrois , Paris - Internship
From April 2016 to October 2016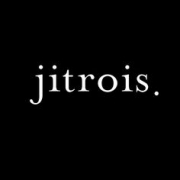 - Assistante personnelle et égérie de Monsieur Jean-Claude Jitrois durant 6 mois
- Organisation Shootings – Prise de rendez-vous avec stylistes VIP (Kim Kardashian, Beyoncé, Gigi Hadid...)
- Contact avec magazines internationaux: Vogue, WWD, Hunger, Grazia, Dazed & Confused
- Analyse et utilisation des retombées Presse : publication des news et parutions de magazines sur le site officiel de la marque ainsi que sur le site interne (Photoshop / InDesign)
- Participation à l'organisation d'évènements: Shooting campagne AW16/17 (Rankin) - Présentation Presse de la nouvelle collection SS17 (interviews)
- Community Manager – Rédaction du Media Planning: Instagram, Facebook, Pinterest. Introduction des publications product-push et photos « inspirations » de l'équipe artistique.
- Réalisation des outils majeurs de communication : Lookbook/ Pressbook (Via Illustrator) / Publicité pour support papiers (magazines) d'une collection Capsule.

Assistant showroom giorgio armani privé
Armani Privé , Milano - Internship
From February 2015 to August 2015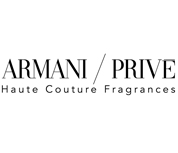 - Managing the whole Showroom of the Collection Haute Couture Giorgio Armani Privé.
- Visual Merchandising/ Logistic and Shipment Management
- Preparation of the Fashion Show Fall Winter 15/16 on July in Paris
- Assistant of the Worldwide Sale Director (Guests/ VIP Clients)
- Organization of the Fashion Show of the 40th birthday of Mr.Armani in Milan
Additional training
MSc in Luxury
INSEEC
2014 à 2015
Degree
International University of Monaco – Bachelor in Communication and Entertainment Management – 2014

Anglais - Professional working proficiency
Français - Native or bilingual proficiency
Skills
Logistics management of a whole Showroom
Visual Merchandising Assistant
Assistant of the VIP worldwide Seller