Summary
Moulded by two different cultures since birth, I grew up facing change in environment and culture diverse times, which has built into me the ability to communicate and relate with different peers. As a result, time management and the ability to adapt easily to any circumstance exposed, are key factors shaped into my naturally curious and motivated character.

As a foreign student since an early age in the French educational system, for superior studies the decision to switch to the American system, established in a French organization and French-speaking country was crucial to make me become a global student with eagerness towards current issues.
The business degree has thought me to apply different management theories and practices in real situations and created curiosity for diverse fields of activity and also given me the chance to grow as an individual with the exchange opportunities and international experiences lived.

Exposed since birth to family trips either for moving or pleasure has made me curious about the world we live in, creating an enthusiasm in learning foreign languages, speaking five almost fluently; Intrigued by the outdoors and interacting with people, learning from diverse experiences to live in such a rapidly changing world, specially through art and its manifestations.

Professional experience
Salesperson
Eklektik Gallery , Monaco
From April 2016 to September 2016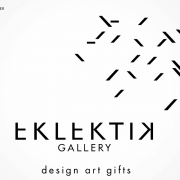 Degree
International University of Monaco – Bachelor of Business Administration – 2016

Anglais - Native or bilingual proficiency
Portugais - Native or bilingual proficiency
Espagnol - Native or bilingual proficiency
Français - Native or bilingual proficiency
Italien - Limited working proficiency