Professional aspiration
Position
Management Assistent
Experience
From 1 to 2 years
Desired salary
Non-specified
Type of contract
Permanent contract
Functions
- Executive assistant
- Operations manager

Sectors
- Asset Management – Mutual
- Yachting
- Recreation & Leisure

Summary
I lived and grew up in Germany up untill age 15, attending a local 'Gymnasium' up until 10th grade, before I moved to the US and started attending two consecutive boarding schools in Arizona and Florida respectively for a period of two years.

Eventually, as my family had moved from Germany to Latin America during the same period, I started attending high school in Paraguay for a short period of six months before completing my German high school diploma (Abitur) externally in an autonomous manner, studying independently and attending written and oral examinations in Hennef, Germany.

Immediately after completing my high school diploma in Germany, I set off to the Principality of Monaco to study Business Administration for a period of three years. As part of my Bachelor studies, I completed a two-months long summer school in London with Inseec Business School, an internship and a part-time job in the back office of OnlyYacht Superyacht Insurance Monaco (Suisscourtage), and an intensive research project (bachelor thesis) along many other works and projects as part of my studies.

In between my Bachelor and Master degree, I travelled all across Europe by car with a group of friends, exploring many of Europe's biggest cities, getting to know its people, culture and history. In addition, I walked along the largest part of the Camino de Santiago, a famous pilgrimage which allows for the exploration of Spain's rural culture and history, as well as the encounter of many like-minded, spiritually-inclined pilgrims from all over the world.

Thereafter, presuming my Master studies in International Management at IUM in Monaco, I deepened my knowledge of international affairs as well as other management related subjects on a global scale. As part of those studies, I completed many projects related to current real-life economic issues, as well as a final work study for Monaco-based luxury company APM.

Upon the completion of all coursework at the university, I once again set out on the famous Camino de Santiago pilgrimage, for an extended period of two-months, starting in Bayonne, France and completing the pilgrimage upon arrival in Santiago de Compostella, Spain, covering a distance of nearly 1000km on foot.

Immediately after completion of the pilgrimage, I continued my exploration, traveling from Mexico to Panama by land on a three-month long journey, exploring the Central American continent, it's food, people and ancient Mayan and Aztec cultures, as well as the poverty and inequality that is ever visible. In order to get a better perspective of life in such conditions, I volunteered at a variety of destinations along the way, working with a number of international hostels in supporting the local communities and protecting the environment through numerous small projects.

Returning home, I resumed the final stage of my studies, namely completing my master thesis by independently conducting a research on the topic(s) of motivation and leadership, gaining insightful knowledge on human relationships and psychology, ultimately proposing my very own 'Holistic Theory of Needs, Motivation and Leadership' linking together many previous theories and concepts towards a more encompassing and holistic understanding of human motivation.

After the completion of my research thesis I set out to India, to complete a month-long 200-hour intensive multi-style yoga teacher training, in order to deepen my knowledge of Yoga and the science of controlling mind and emotions through controlling and extending the breath. In addition, I explored various parts of the subcontinent, including its food, culture and people during the second months of my stay.

After returning home, I quickly set out once again to explore more of the Latin America continent, working with and volunteering at two distinct NGOs in Peru and Colombia respectively, where I helped with daily tasks in support of the local communities and environment, as well as teach daily yoga and meditation classes to visitors from all around the world.

After returning to Paraguay I independently taught several Hatha, Ashtanga and Yin Yoga classes to a small group of local students weekly for a period of several months.

In April 2019, I then returned to Monaco and the French Riviera once more, working part-time at a local, Indian restaurant in Beausoleil, assisting the team in its sales, marketing and operations. During the same time period, I became registered in France as an auto-entrepreneur and began teaching weekly yoga and meditation classes to a body of friends and new-found clients.

After spending the summer months in France, I travelled to India for a second time, completing a two-week long training in Ayurvedic medicine in Kerala, a week-long training in Reiki energy healing (Levels I & II) in Rishikesh as well as a second, advanced and more in-depth 300-hour month-long yoga teacher training in Goa.

After the completion of all three courses I then set out to once again to explore more of the ancient Indian sub-continent, getting to know various parts of the country, including Mumbai, New Delhi as well as Rajasthan, and the regions' culture, customs and traditions.

After my time in India, I once again returned to Paraguay to go back to teaching regular yoga classes and in addition began to offer additional holistic health services such as Ayurvedic massage therapies and Reiki.

During the lockdown period due to the coronavirus I was not able to continue my work as a holistic health professional, and instead continued to broaden my skill-set by completing several online learning courses through the British Center of Excellence on topics including plant-based nutrition, organic gardening, accupressure, reflexology and additional massage techniques.

My additional skill set apart from being a holistic health professional include handling all kinds of administrative/organizatory tasks (e.g. accounting, logistics and scheduling), aspects of marketing e.g. handling clients, creating flyers/brochures, building a simple website (Wordpress), hobby photography and videography as well as support in human resource management.

My native language is German. In addition, I speak English and Spanish fluently. My French is decent, and I have had an introductory semester of Italian.

I am currently looking for work in the Monaco-area in the fields of health and fitness and will in addition gladly assist in handling any administrative or organizational duties as part of the job.

I'm looking forward to getting to know you, and should you have any additional questions in the meantime please feel free to visit my website at www.claudiokeller.com or send me an email at ckeller@monaco.edu.
Professional experiences
Holistic health professional
Self-employed , Altos - Permanent contract
From June 2018 to Today
Consulting clients all areas of holistic healthful living including exercise and nutrition.
Assistant sales, marketing & operations manager
New Indian Restaurant , Beausoleil - Temporary contract
From May 2019 to July 2019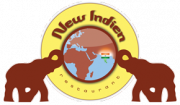 Assisting the company in making sales, conducting logistics and operations and assuring outstanding client relations.
Assistant account executive
Only Yacht , Monaco - Temporary contract
From May 2015 to September 2016
Working with the back office at OnlyYacht Superyacht Insurance to ensure outstanding client relations, carefully managing and updating the client database, conducting regular marketing events and delivering insurance policies to customers.
Additionals trainings
Master of Science in International Management
International University of Monaco - International Management
2016 à 2018
Completing an advanced set of specialized courses in international management at the International University of Monaco
Bachelor of Science in Business Administration
International University of Monaco - Business Administration
2013 à 2016
Completing my Bachelor studies in Business Administration at the International University of Monaco incl. advanced courses, an I nternship and a summer school abroad
200-Hour Registered Yoga Teacher Certification
Kashish Yoga School
2018 à 2018
Completing a 200-Hour Multi-Style Yoga Teacher Training in Goa, India learning in-depth about the origin, history and overall science of yoga.
300-Hour Registered Yoga Teacher Certification
Kashish Yoga School
2019 à 2019
Completing a 300-hour, month-long, advanced yoga teacher training at Kashish Yoga School in Goa, India deepening my pre-existing knowledge on the origin, history and application of yoga therapy.
Reiki Level I & II Diploma
Reiki School India
2019 à 2019
Completing both Level I & II Reiki Diplomas in a week-long in-depth course with Reiki School India in Rishikesh.
Ayurvedic Massage Therapist Certification
Kerala Ayurveda Academy
2019 à 2019
Completing a certified, two-week long course on the origin, history and science of Ayurveda and its practical treatment applications.
Vegan Nutritionist Diploma
Centre of Excellence
2020 à 2020
Completing a month-long online course on vegan nutrition through the UK-based Centre of Excellence online platform.
Degree
International University of Monaco – Master of Science in International Management – 2018

International University of Monaco – Bachelor of Science in Business Administration – 2016

Allemand - Native or bilingual proficiency
Anglais - Native or bilingual proficiency
Espagnol - Native or bilingual proficiency
Français - Limited working proficiency
Hobbies
Yoga & Meditation
Sports
Music
Spirituality
Consciousness
Sustainability
Travel & Leisure