Summary
Highly interested in Luxury segment
Professional experiences
Retail analyst multibrand
ESTEE LAUDER COMPANIES INC. , Milan
From July 2018 to Today
Responding directly to Commercial Division (Team NKA) for all the Brands of the Company
• Data Analysis: sell out, potential launches, product categories, distribution channels (department stores, national chains e free standing stores).
• Monitoring: Sales Force KPIs, in store Trade activities ROI analysis, contests played on the whole Italian territory.
• Support to Retail operations Manager
• Target sell out definition.
• Daily support to field resources (ISE – In Store Excellence): materials split for sales activities (autogestite), data sharing on sellout generated either during sell out days and monthly by the national chains in their area of competence, support during the business meetings with Area Managers of national chains in their area of competence.
• Data entry of panel sell out instituted by Finance department for all sell put data of the Company.
• Project Leader of IWD Merchandising app: platform used to create a complete photographic archive on Brands' merchandising.
Sales and product mini
BMW GROUP , Milan
From December 2017 to July 2018
Responding to Sales Manager and Product Marketing Manager
• Analysis: dealers' data (orders, quotations, conversion rate, etc.), product categories (best & worst seller).
• Daily monitoring of supply chain update (file della Fattibilità), extremely important for Area Managers monthly commercial strategy.
• Management of MINI car fleet for marketing/visibility/events activities and consequent daily relationship with external suppliers/stakeholders

Assistant store manager
ABERCROMBIE & FITCH , Milan - Permanent contract
From January 2017 to December 2017
• Monitoring Team performance (KPIs and target achievement)
• Supervision customers welcoming in line with the A&F shopping experience.
• Coordinate and organize commercial activities activated in store (animations, new launches, etc.)
• Monitoring KPIs related to customers' flow.
• Maintenance of stock levels, correct product replenishment and merchandising on sales floor.
• Application of Company guidelines (regulations, safety procedures) and commercial politics (pricing, promotions, communications).

Marketing assistant
VITALE 1913 MONTECARLO , Monaco
From July 2016 to Today
Responding directly to Company Founder, specialized in investment diamonds
• Planning and creation of Email Marketing campaigns.
• Management of Online promotion materials.
• Social media marketing – posts planning and definition.
• Report and analysis on competitors

Hostess
Luxury Symposium , Monaco - International Volunteer Service
From April 2016 to April 2016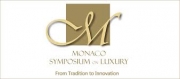 Volunteer
MONACO PRIVATE LABEL , Monaco - International Volunteer Service
From March 2016 to March 2016
I was a member of supporting team for the organization of Monaco Private Label and I took care about the welcome desk and the check list
Degree
International University of Monaco – Master of Science in Luxury Management – 2017

Italien - Native or bilingual proficiency
Anglais - Native or bilingual proficiency
Français - Limited working proficiency
Espagnol - Elementary proficiency
Skills
Marketing and Communication
Event Management and Communication Insight