Summary
I am detail-oriented, what developed my multitasking managing skills, and I am also committed to continuous learning; because I enjoy challenges.

If you would like to know more, please do not hesitate to contact me directly.
Professional experiences
Founder & managing director
SOLUTION CORP. , Almaty - Permanent contract
From December 2018 to April 2018
Solution Corp. LLP is a management consulting company providing variety of services for its clients to obtain solutions that meet their needs and requirements.
Representative in monaco & kazakhstan
LUXPRO BUSINESS EVENTS , Nice - Permanent contract
From August 2018 to August 2017
• Prospecting for potential participants;
• Identifying wants of candidates and providing necessary recommendations for their participation;
• Consulting and assisting founder on promotion strategy;

Company Description: LUXPRO Private Business Events is an invitation-only event for business owners, top managers and High Net Worth Individuals.
Project manager
AAA Luxury & Sport Car Rental , Cannes - Temporary contract
From May 2018 to June 2018
• Business development through reservation and customer request maintenance;
• In charge of training and scheduling temporary (seasonal) team to ensure quality of service;
• Consulting Managing Director about attracting clients from the Central Asia countries;

Company Description: AAA Luxury & Sport Cars Rental specializes in offering luxury car rentals, providing prestigious vehicles from the leading luxury automakers, with or without driver.
Sales and product manager
MY LUXURY VOYAGE SAS , Nice - Permanent contract
From July 2015 to August 2017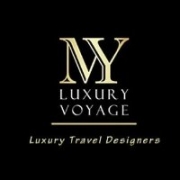 • In charge of business development through enhancing sales process and and building strong long-term relationships with clients;
• Building loyalty among existing clients and finding new potential customers;
• Created personalized offers and products based on customers' requests, presented products to clients and maintained customer's request to ensure meeting their expectations, ;
• Run communication and relationship development with embassies of the Russian speaking countries;
• In charge of administrative tasks, implementing internal CRM system and ticketing system to handle customer's requests on time;
• Lead website development process and social media marketing for company's social accounts;
• Worked on marketing development to improve brand presence on a market;
• Helped with process optimization and mentored organizing staff;

Company Description: My Luxury VOYAGE is the destination management company that specializes in creating luxury travel experience for VIP clientele.
Assistant event coordinator
JCI MONACO , Monaco - Internship
From April 2013 to June 2013
Additionals trainings
Master of Science
IUM - MSc in International Management
2014 à 2016
Bookkeepers Certification
Institute of Certified Financial Bookkeepers - Accounting
2017 à 2018
Issued Apr 2018
No Expiration Date

Credential Identifier Credential ID Level I
Degree
International University of Monaco – Master of Science in International Management – 2016

International University of Monaco – Bachelor of Business Administration – 2015

Anglais - Professional working proficiency
Français - Limited working proficiency
Kazakh - Native or bilingual proficiency
Russe - Native or bilingual proficiency
Skills
Brand Development & Management
Marketing-communication-organisational skills